Welcome to the Friends of Childwall Woods and Fields website.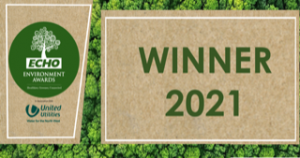 Friends of Childwall Woods and Fields are proud to be
THE WINNERS OF THE ECHO ENVIRONMENT AWARD FOR COMMUNITY IMPACT 2021
To find out more visit the NEWS page
Where Are Childwall Woods and Fields?
This beautiful Local Nature Reserve is situated in Childwall, Liverpool L16 0JJ.
There are entrances into the woods and fields from Childwall Lane, Countisbury Drive, Quickswood Close, the junction of Childwall Park Avenue and Woolton Road, and there are 2 entrances on Childwall Abbey Rd.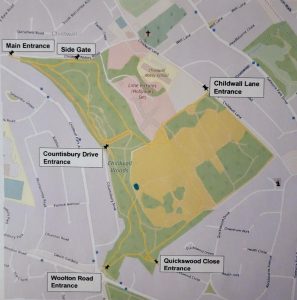 If you've never been to Childwall Woods and Fields, take this map with you. It shows you all the main paths and entrances.
Have a lovely memorable day visiting our beautiful Local Nature Reserve but
PLEASE:
Leave nothing but footprints, take nothing but photographs.
Don't set fires or have barbecues on this site. They are damaging to the environment and the creatures that live in it.

Take your litter home with you or put it into one of the many bins by the gates.

Be a responsible pet owner. Keep your pet under control and clean up after them.

Be respectful of the ecosystem that is the woods and fields. Stay on paths and be careful not to stand on the wildflowers.

  

Don't pick the wildflowers. Bluebells are a protected species under the Wildlife and Countryside Act 1981. To pick them is an offence.
 If you want to take something home from this beautiful nature reserve, take a photo, not a flower.
Become a Friend of Childwall Woods and Fields
If you would like to become a Friend of Childwall Woods and Fields, you can join here.  You will get invitations to activities and a seasonal newsletter to keep you up to date with everything that's going on.
Simply donate £5 through the PayPal button below for a year's membership. PayPal will give us your email address.
With PayPal
PayPal make a charge for this service so if you would like to transfer your membership fee directly into the FCWF bank account please do so and we will get the full amount of your donation.
The FCWF bank account is:
Sort code 20-50-82       Account number  40392553 
Please add your name as a reference and send your address by email to membership@fcwf.org.uk 
Contact.
If you would like to contact us about your membership email membership@fcwf.org.uk
If you would like to contact us about anything else please email bcfcwf@gmail.com