The Friends of Childwall Woods and Fields are being supported by several organisations to carry out a year-long programme of habitat and access improvements in our Local Nature Reserve.
As part of this programme, Kevin Curran of EARTHWORKS LIVERPOOL
has

been running volunteer activity days to improve the biodiversity of the various habitats.
Volunteers working with Kevin engaged in a wide range of woodland management activities, including removal of dominant species to encourage natural regeneration, sensitive cutting back of overgrown paths and planting of native trees and woodland wildflowers.
The  Earthworks Liverpool sessions have now come to an end 
The work done by Kevin and his team of volunteers has made a tremendous difference to our site and Friends of Childwall Woods and Fields thank them for the wonderful work that they have done.
Here are a few photos of some of the sessions in progress.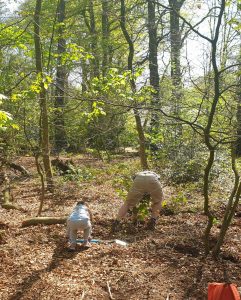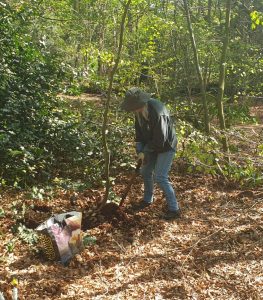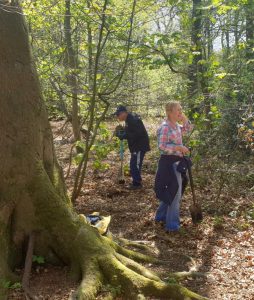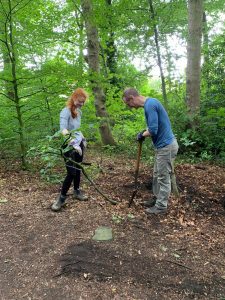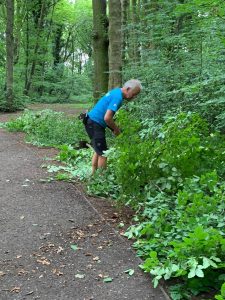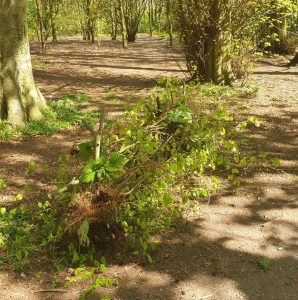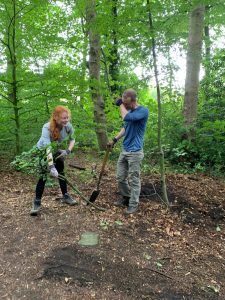 A huge THANK YOU to Kevin (Earthworks Liverpool) and all his volunteers.