The Local Nature Reserve of Childwall Woods and Fields is a wonderful place for a walk in the countryside without leaving the city.
Here are some walks to take you around the site without leaving your armchair, however, to get the most out of the walks you will have to do them on foot.  JUST CLICK ON THE TITLE. 
We hope you enjoy them.
Please be aware that Storm Arwen in November uprooted many trees and bought down large branches across many paths. All paths are now open but PLEASE be careful on your walks, the deadwood and branches are serious trip hazards. 
Walk 1 – The Carriageway and the Grounds of Childwall Hall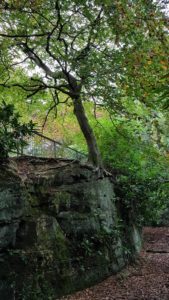 Of the many walks around Childwall Woods and Fields, the walk that begins with the carriageway is the most magical. The carriageway dates back to when this was the main entrance to the grand Childwall Hall known in its heyday as Childwall Abbey due to its monastic look. This is a short walk through the carriageway and back through the grounds.   30 minute approx
Walk 2 – The Grounds of Childwall Hall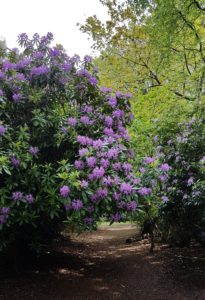 This walk will take you all around 'The Grounds' of Childwall Hall (no longer standing) on a circular route starting and ending at the Lodge on Childwall Abbey Road. There is a detour around the Folly with its unique rock structures and contorted trees and you will wander over a sunken carriageway and between veteran trees hundreds of years old, before returning back to the Lodge.   1hr approx
Walk 3 – The Top Field, through the Willow Plantation, and The Grounds.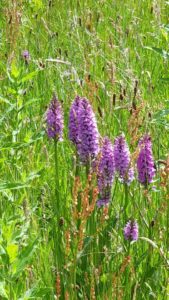 This walk is a circular route taking you up onto the Top Field, around the edge, and through the Willow Plantation. After a short walk through the Beech Woods, you will cut through the centre of the Top Field to experience very different environments at each stage of your walk.  45mins approx
Author: B Cameron
Photographs are the author's own.