The works gallery 
 
The scrape of the carriageway has begun.
Safety, as always, is a priority, and the bridge and nearby paths are closed as the carriageway work begins.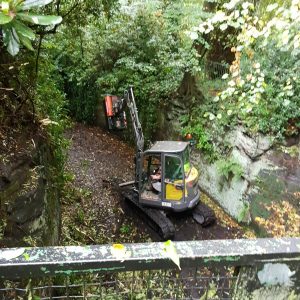 Overhanging trees and rhododendrons are cleared from the carriageway prior to the scrape. Woodchips from the cutting fly everywhere so walkers are kept away.