If you walked through the woods on Sunday 30th June you would have been surprised by the gang of people drilling, hammering, and generally being creative.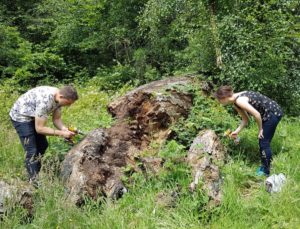 They were 14 busy workers, apart from the Friends of Childwall Woods and Fields committee members who turned up to make homes for our solitary bee population.
Here the old rotting tree is being drilled to accommodate the solitary bees who like to lay their eggs in small tubes. (For more information click Solitary Bees)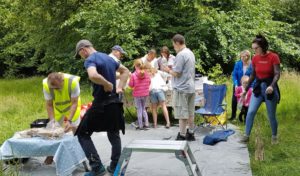 The little clearing in the woods was filled with chatting, laughing and creating as everyone went about making a bee home that was totally unique to them.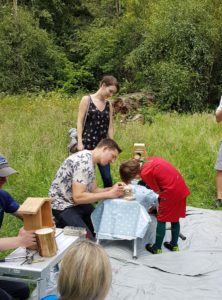 Everyone worked so hard and was totally focussed on their creation.  A helping hand was given occasionally.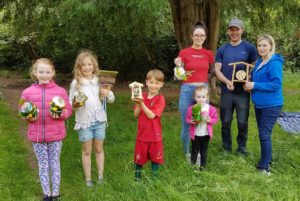 There were so many different designs for the bees to choose from they will be spoilt for choice and there were one or two hanging around waiting to move in.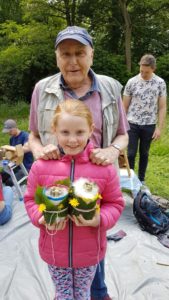 Best make 2. Granddad will certainly want one.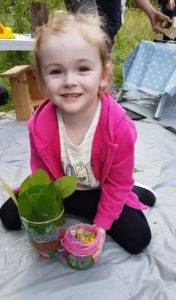 Or just because it's fun.
There were some wonderful bee homes created and new friendships forged. A great afternoon was had by all.  Can't you tell by the smiles?!