Path Clearance 23rd January 2022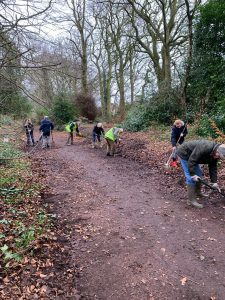 Although our paths have been newly topped and our carriageway scraped, everywhere gets covered with leaves during autumn, and so the first maintenance event of the year was a good old clean up.
The carriageway was one of the targets of the day and the build-up of leaves and branches there was a tough job to handle.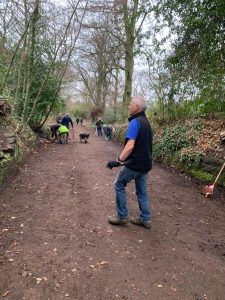 The covering that was put down on the carriageway many years ago forms a hard base that lets the water through but keeps the walker (or carriages as it was in the day ) on the solid surface. That doesn't work if it's covered in leaves, so our hardworking team got stuck in moving all the debris out onto the land next to it.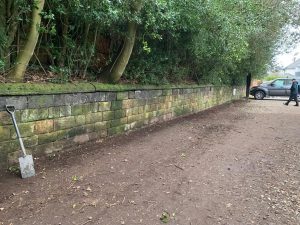 It didn't take long before the worst areas of the carriageway were tidied up and cleared, then the entrance got a going over.
Isn't that better?!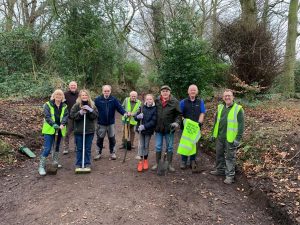 All thanks to our team of hardy volunteers.
THANK YOU FCWF VOLUNTEERS.
Between you and me they only turn up for the scones afterwards.
Thanks again for the delicious scones Jeanette.
Committee present were:
Ian Headey  –  Event Leader
John McCombs – Chair FCWF
Andrew Weighill – Secretary
David Howatson – Treasurer