Woodland Trust Veteran Tree Id: 202184
Grid Ref SJ 41190 88947 W3W ///villa.paints.data
Veteran tree 16 is a breathtaking old sweet chestnut hidden in the rhododendrons where the main path branches into a smaller one.
Ancient Characteristics
Girth: 3m 80cm
There isn't much left of this old tree and you can see it is very old. It is surrounded by huge branches and the crown wood has almost disappeared.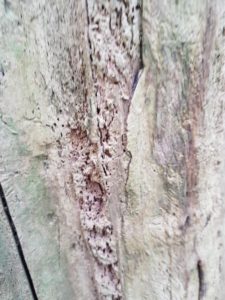 The bark has split and exposed a great deal of deadwood which has been colonised by many woodboring insects and beetles.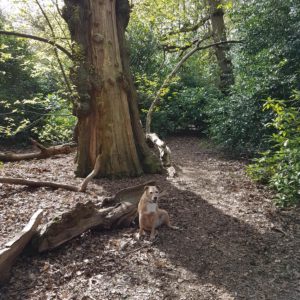 The opposite side of the tree also has split bark and a huge amount of exposed wood also showing signs of woodboring insects.
With so few branches and so much damage, you might think that this tree is dead.
BUT: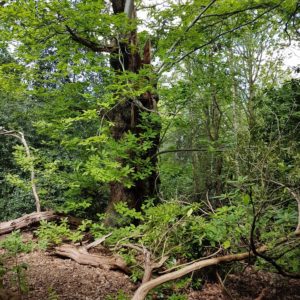 In late spring each year the tree comes to life and is covered in new leaves.
Beautiful both ways.
Author: B Cameron
Secretary Friends of Childwall Woods and Fields
All photographs are the authors own unless indicated otherwise.