There was no public Wildflower Planting event this Mother's Day, but the wildflower plugs were purchased and had to be planted, the bees of next season deserve that much.
The job was taken on by a few committee members who were very careful to respect social distancing.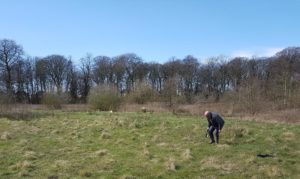 Just 4 members took on the challenge of planting 750 wildflower plugs.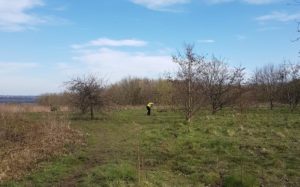 Social distancing was not a problem.
Ragged Robin was planted on the wetland around the marsh and 150 Water Avens were planted in the marsh near to the Bullrushes and across the top of the field.
Lesser Knapweed and Greater Knapweed plants, 150 of each, were planted throughout the top field, followed by Oxeye Daisies in the drier areas.
Come summer and we should see bees, butterflies, and beetles, drawn to the site of so many wildflowers.
Committee Members Present
Andrew Weighill – leader
David Howatson
David Holland
Brenda Cameron