The Wildflower Walk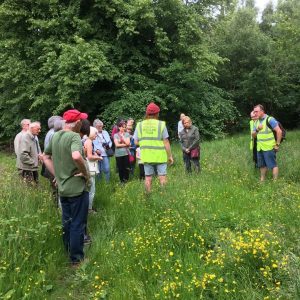 Had a fantastic evening showing a group of 20 around our site and exploring the flora.

Brilliant to see so much local enthusiasm for the wildlife and management of the site!

It was especially lovely seeing how the top field has progressed after successful yellow rattle seeding and the creation of scrapes to enhance the wet features.
Some of the species we looked at: