Many insects and butterflies rely on wildflowers as a place to live and find shelter, to lay eggs, to gather pollen or to just eat. Maintaining a diversity of wildflowers is important to the health and beauty of the site and that is why these volunteers spent Mothers day planting on the top field.
A small band of volunteers spent 2 hours planting  Ragged Robin, Lesser Knapweed, Greater Knapweed, Oxeye Daisy, Yarrow,  and Devil's-bit Scabious seedlings on the marshy and dryer parts of the field, according to the preferred habitat of the plant.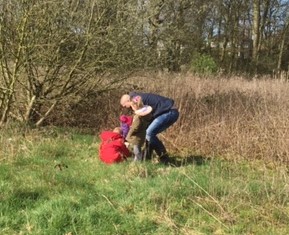 Volunteers of all ages came to help and family groups were a feature of the day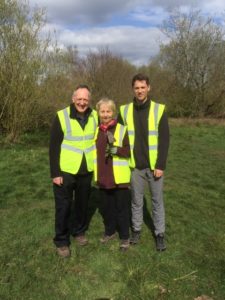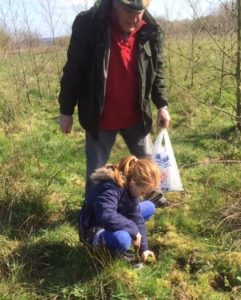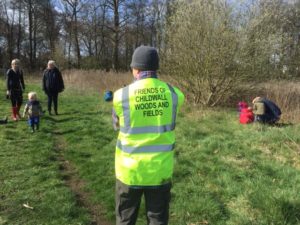 Friends of Childwall Woods and Fields kept an eye on all the volunteers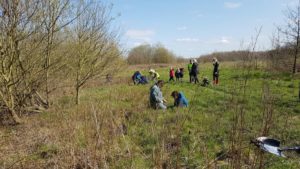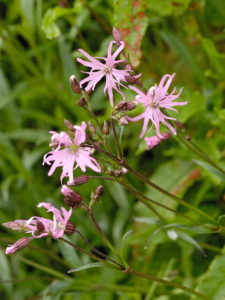 This group of volunteers are planting Ragged Robbin, a pretty plant that thrives well in damper soils and particularly likes marshy grassland. Perfect for the top field.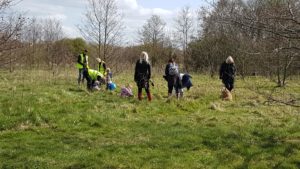 This is a drier area on the top field where Yarrow is being planted.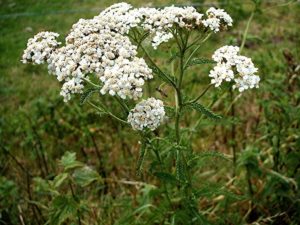 Yarrow too is often found in grassland and produces feathery leaves and pretty white flowers from May to July.
This was once an area where many different butterflies could be seen. Their numbers have halved in the last few years as the variety of wildflowers have declined, choked out by invasive plants such as brambles.
During this event 300 wildflowers were planted across the field, to ensure a colourful display in the summer months and encourage a greater variety of butterflies back into this area for years to come.