There isn't much that will stop the army of litter pickers from clearing litter from the woods, but the December wind was just too fierce to risk litter picking in the woods.
Did we all go home?  No chance.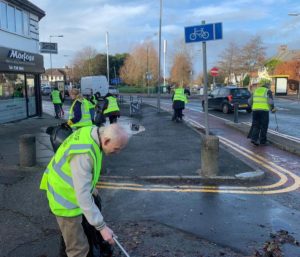 We cleared the litter from the gutters and footpaths around the Childwall Triangle, not forgetting the grassy area that is the triangle itself and of course infront of the shops.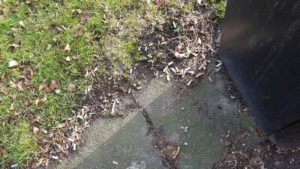 It's amazing what collects on the outside of a bin. No problem. Cigarette ends are easily added to our collection.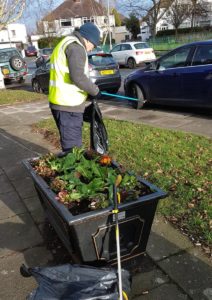 Every nook and cranny (what is a cranny) was cleared of debris old and new and left looking cared for by Friends.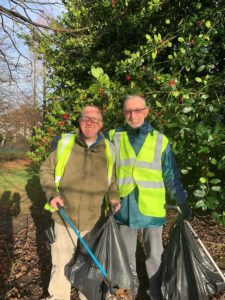 And there's always something to smile about when you're with Friends.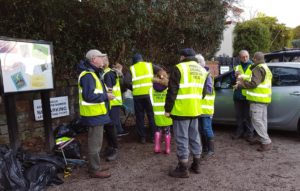 Then there's the welcome reward at the end of the pick – Jeanette's wonderful scones of course, and a hot chocolate to celebrate a job well done.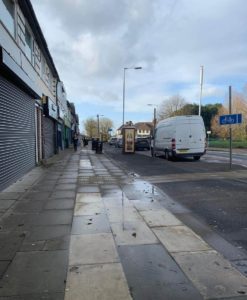 We deserved it!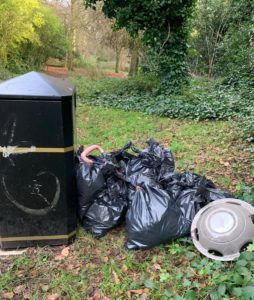 Many businesses are now displaying the latest poster in the talking Rubbish Campaign. 'Don't be a Tosser, put it in the bin'.
The results are clear. Fewer bags.
Come and join Friends in the New Year. Just fill in the form on the Contact Page.
See you in 2020
Committee Present
John McCombs
Pam Leadbeater
Andrew Weighill
David Howatson
Ben Turpin
Brenda Cameron  (Author)