Art event. Silhouette Pictures to celebrate 50 years of the Apollo moon landing in 1969
A sunny clearing in the woods saw the commemorative Art Event unfold.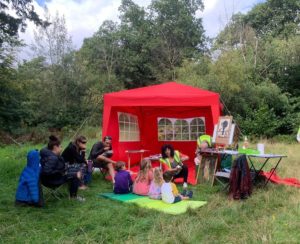 With an audience of 8, Pam and John led the activity, talking their listeners through the events of 1969 when Apollo 11 became the first manned mission to land on the moon.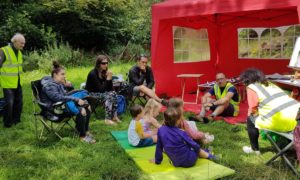 John McCombs, Chair of FCWF and a member of the Liverpool Astronomical Society gave a talk about the iconic moon landing and Pam Leadbeatter, Vice-chair of FCWF showed the children how to make silhouettes.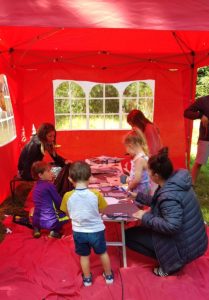 'Friends' were well prepared for rain and all resources were set out undercover, however, everyone was so focused on their artwork that I don't think they would have noticed a drop of rain.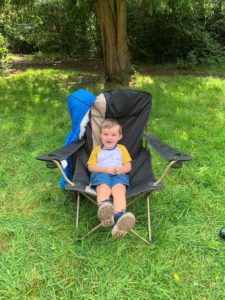 All that cutting and sticking is tiring work when you're only 3.
Time for a drink and a jammy dodger.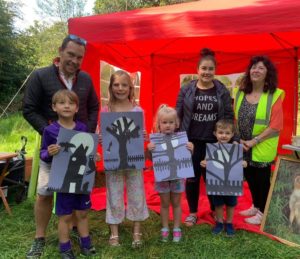 But the finished articles were all worth the effort.
Everyone worked so hard they all went home with an  Appolo 11 certificate and a big smile.
Committee Members Present:
John McCombs
Pam Leadbeater
David Howatson
Andrew Weighill
Brenda Cameron